No.1 Factory Show.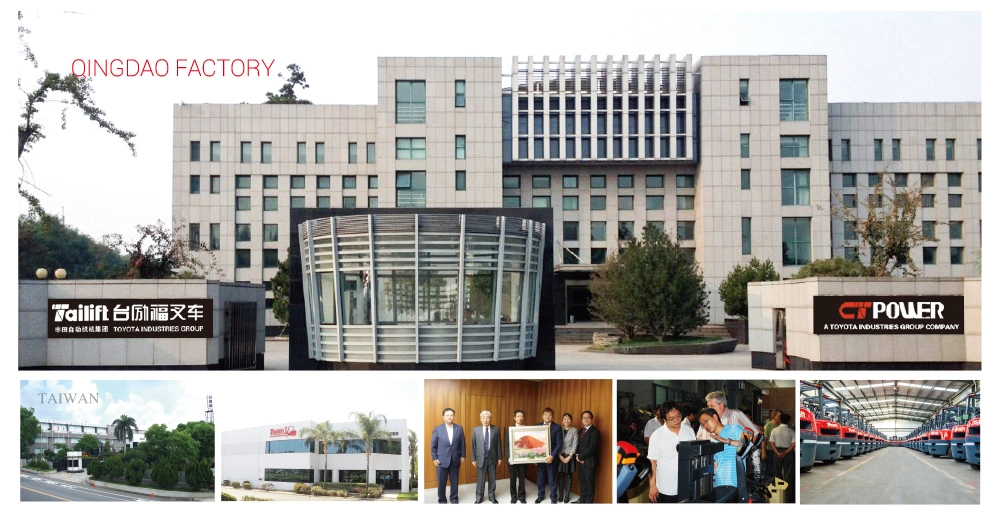 No.2 Certificate of Quality.

No.3 Exhibition Show.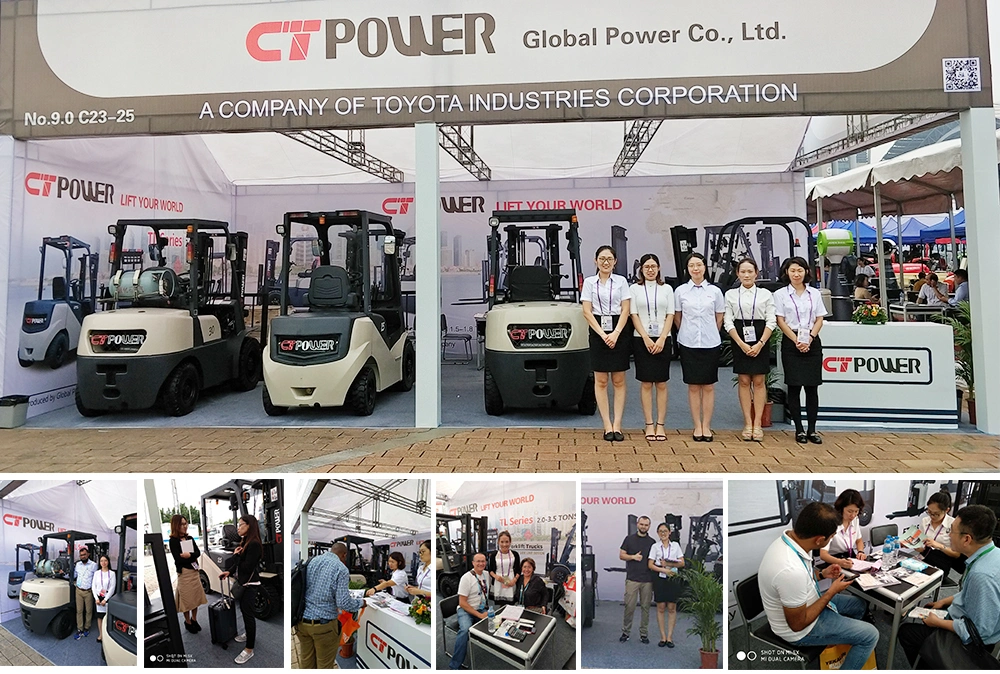 No.4
FAQ
.
Who are we? Who is Global-Power? Who is CT POWER?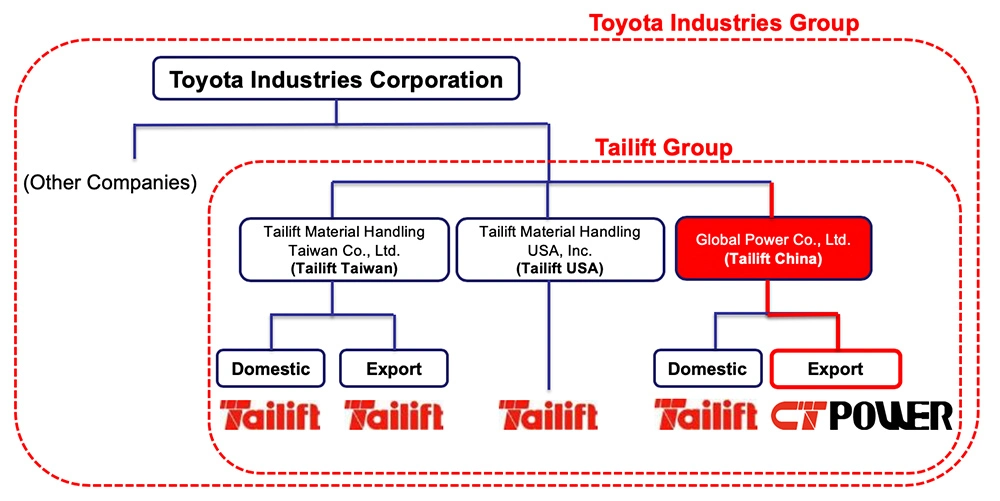 Global-Power Co., Ltd. is the registered English name for Tailift factory at Qingdao, China, which is also often refer as "Tailift China" or "Tailift Qingdao."
Global-Power Co., Ltd. is a subsidiary of the Tailift Group material handling division originated from Taiwan, and since 2015 becomes a member of the Toyota Industries Group. The Tailift Group is established in 1973 and has been producing material handling equipment since 1987. For over 32 years, the Tailift Group has been providing dependable, competitive material handling products globally. The Tailift group has also been a leading OEM provider for some of the highly respected and well-known material handling brands.
CT POWER, abbreviation for China Tailift POWER, is the export brand from Global-Power Co., Ltd.. Global-Power Co., Ltd.. sells under TAILIFT brand in domestic China, and CT POWER for export.
What differentiates CT POWER products from other Chinese brands?
Engineering: The Tailift Group has a centralized R&D department with engineering offices in Taiwan and China. Many of CT POWER products, including the TL series, are primarily designed in Taiwan. Our 7LS (1.5 - 3.5T), TL (2.0 - 3.5T) series engine forklifts and 7L electric forklifts (1.5T - 3.5T) are equipped with the patented Tailift transmission with proven durability and high performance.
Quality: All CT POWER forklifts go through multiple stringent QC processes prior to shipping. Based on the famous TPS system, we continuously make improvements and further bring higher efficiency and quality. In addition, selected models in our 7L/7LS series and TL series and 7L electric series have mast made with German steel,
Service: We stand by our products, from pre-sales to after-service support. We also offer trainings to our dealers to ensure we offer better support for end-users/buyers.
Global recognition: Prior to acquisition by Toyota in 2015, Tailift was ranked #15 by Modern Materials Handling (
ctpower.en.made-in-china.com
.) Since 2016, Tailift's performance has been incorporated into the Toyota Industries Group and rank as #1 in the global material handling industry.